IIAW has strategically partnered with companies to offer solutions to protect your business and increase its productivity, efficiency and bottom line!
We access our vast network of insurance professionals from across the United States to provide you with the answers to your agency's challenges.
RECEIVE DISCOUNTS FROM THESE COMPANIES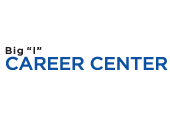 Become a Partner
Does your company offer a service that could benefit Independent Insurance Agencies? Interested in becoming a preferred partner of the Independent Insurance Agents of Wisconsin? Fill out the form below to learn more.